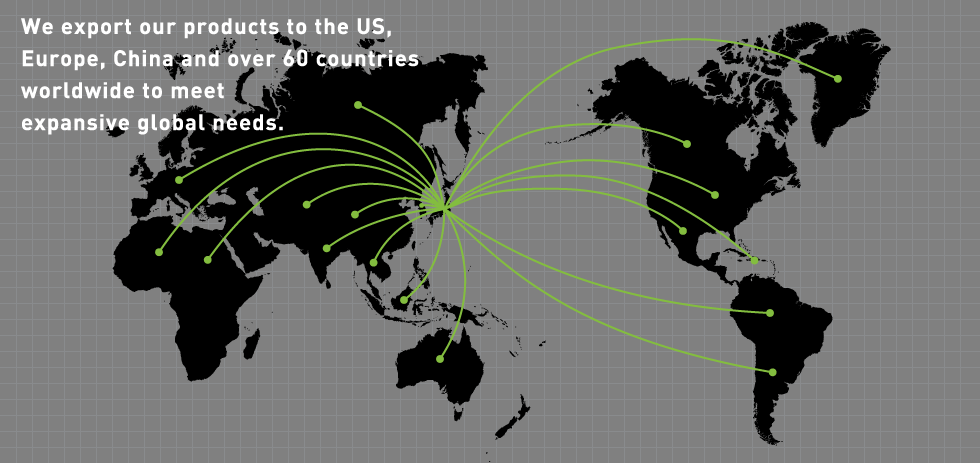 We export our products to the US, Europe, China and over 60 countries worldwide to meet expansive global needs.
We are looking for new agents except for the countries shown below.
This chart may not show the latest information. If further information is required, please contact our sales person or Email us through "Contact Us".